The Esperante is a sports car made by Panoz, an American car manufacturer.
There are several models of the Esperante: the base model, the GT, the GTLM, the GTS, and the JRD (an aftermarket upgrade brand similar to Roush Mustangs). Additionally, Panoz is more than willing to work with the buyer to make special modifications to any of the stock models. Each model has slightly different statistics. The Specs below are for the base model. The GTLM, for example, uses a supercharger to boost power from 305 hp (227 kW) to 420 hp (310 kW), raising performance from 0-62 mph in 5 seconds to 4 seconds. The GTS on the other hand is built as a driver's class spec car, to SCCA standards, with harness, roll cage, side
bars, etc. Additionally, it is ~ 600 lb (270 kg) lighter than the base Esperante, has a steel 5.8 liter V8 racing engine that produces 385 bhp (287 kW; 390 PS), and is made of easily replaceable panels to facilitate small impact race repair. It can do 0-60 mph in 4.2 seconds, go up to a top speed of 182 mph (293 km/h), and achieve 0.98 g of lateral grip.
Panoz's engines are sourced from The Ford Motor Company's Modular V8 family.
Panoz
Panoz
Panoz
Panoz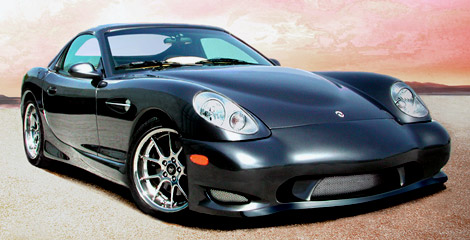 Panoz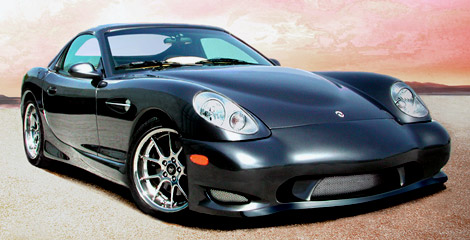 Panoz
Panoz