The Lexus IS (XE20) is the second generation of the Lexus IS line of compact executive cars and sport sedans. Sold by Lexus since 2005, the line includes multiple V6 gasoline-powered models, in four-door sedan and two-door convertible body styles. Additional sedan models also feature inline-four diesel powertrains, and an F marque version, the IS F, features a V8 engine. A pre-production car of the second generation IS model was first shown at the 2005 Geneva Auto Show, with the production version debuting at the 2005 New York Auto Show. The second generation was only available as a sedan until the two-door convertible variants debuted in 2008.
The IS is built on a shortened version of the midsize platform introduced for the third generation Lexus GS. The chief engineer of the second generation IS was Suguya Fukusato, a rally driver. The second generation IS is produced in Tahara, Aichi, and Miyawaka, Fukuoka, Japan. Unlike its predecessor, there is no equivalent Toyota-branded model sold in Japan. In most markets sold, the IS has served as the compact member of the Lexus lineup, and it was the smallest Lexus model until the CT 200h.
Contents
* 1 History of development
o 1.1 Exterior and interior
o 1.2 Safety systems
o 1.3 Technical features
o 1.4 Updates
* 2 Standard models
o 2.1 GSE20 / GSE21 (2005)
o 2.2 ALE20 / GSE22 (2006)
o 2.3 GSE20 / GSE21 (2008)
o 2.4 ALE20 (2010)
* 3 F marque models
o 3.1 USE20 (2007)
o 3.2 IS F concepts
o 3.3 IS F-Sport
* 4 Limited editions
o 4.1 IS 250 SR
o 4.2 IS 250 X
o 4.3 IS 350 C F-Sport
o 4.4 Japanese market
o 4.5 Neiman Marcus IS F
* 5 Motorsport
* 6 Technical specifications
o 6.1 Transmissions
* 7 Performance data
o 7.1 IS F
o 7.2 IS 250/IS 350
* 8 Awards
* 9 Gaming
* 10 References
o 10.1 Notes
o 10.2 Designations
* 11 External links
History of development
Exterior and interior
2008 Lexus IS 250 (GSE20; U.S.)
The second generation Lexus IS was the second debut of Lexus' new L-finesse design philosophy on a production vehicle, following the premiere of the 2006 Lexus GS performance sedan.The new IS design featured sleeker, coupe-like contours, a fastback profile, and a repeated arrowhead motif in the front fascia and side windows based on the Japanese concept of kirikaeshi, referring to angular movements. The forward design was reminiscent of the earlier Lexus LF-C coupe concept. Compared to its predecessor, the second generation IS was 3.5 inches (89 mm) longer and nearly 3 inches (76 mm) wider, largely due to a 2.3 inches (58 mm) wheelbase stretch. The grille was set at a lower level than the headlights. The new IS body resulted in a 0.28 Cd figure.
2007 Lexus IS 350 interior (GSE21; Japan)
The second generation IS interior features leather seats, lightsaber-like electroluminescent instrument display lighting and LED interior lighting accents, 10-way (including lumbar) driver and front passenger power seats, and the choice of faux-metallic or optional Bird's Eye Maple wood grain trim made by Yamaha piano craftsmen from sustainable plantations. The interior design also derived elements from Japanese concepts, including hazushi, where an object retains individuality while being part of a large whole, as typified in side air vents. Other available interior features include perforated leather seats, heated and ventilated front seats, power tilt/telescoping steering wheel, moonroof, electrochromic side view mirrors, power rear sunshade, and aluminum scuff plates.
lexus isf
lexus isf
lexus isf
lexus isf
lexus isf
lexus isf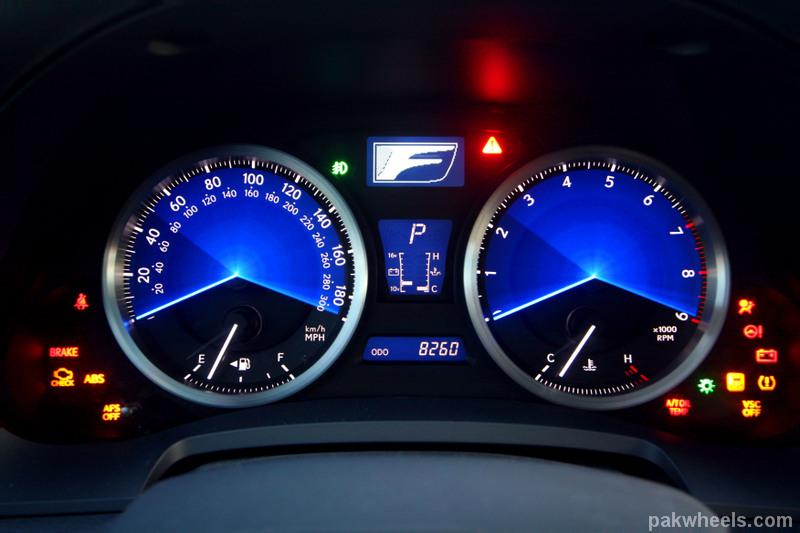 lexus isf
lexus isf
lexus isf